David Rohde's Captivity
By
Whitney Dangerfield
01/07/2016, 5:30am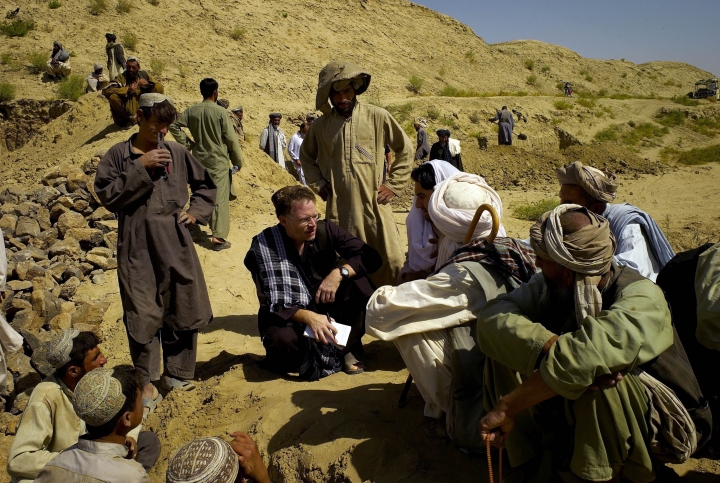 On Nov. 10, 2008, David Rohde and two Afghan colleagues—Tahir Luddin, a journalist and interpreter, and Asad Mangal, a driver—were kidnapped on their way to an interview with a Taliban commander. At the time, Rohde was on leave from The New York Times to write a book about Afghanistan.
The Taliban held Rohde and his colleagues in Waziristan for more than seven months. On June 20, 2009, he and Luddin escaped from a compound in Miram Shah. Just 10 days later, the Taliban captured Bowe Bergdahl.
There were many similarities between Rohde's captivity and Bergdahl's. The Haqqani network, a group aligned with the Taliban, held both men captive, for one. And both were moved to various locations in North and South Waziristan, parts of the tribal region of Pakistan. But Rohde had two advantages over Bergdahl: As a reporter, Rohde already knew a fair amount about the region. And, perhaps more important, Rohde was held with two Afghans, one of whom spoke English and could translate what was happening around him. So his account of his captivity gives some context to Bergdahl's.
Rohde and his wife, Kristen Mulvihill, also wrote a book, "A Rope and a Prayer," about their ordeal.
---
Many reporters have covered Bowe Bergdahl's kidnapping, release, legal proceedings, and everything in between. Even more have covered the war in Afghanistan. From time to time, we'll highlight articles we found especially helpful as we were sorting through the many aspects of this story.
Correction: The photo was taken in Kandahar province, not Helmand, as an earlier caption noted.